Meet the 2018-2019 Interns!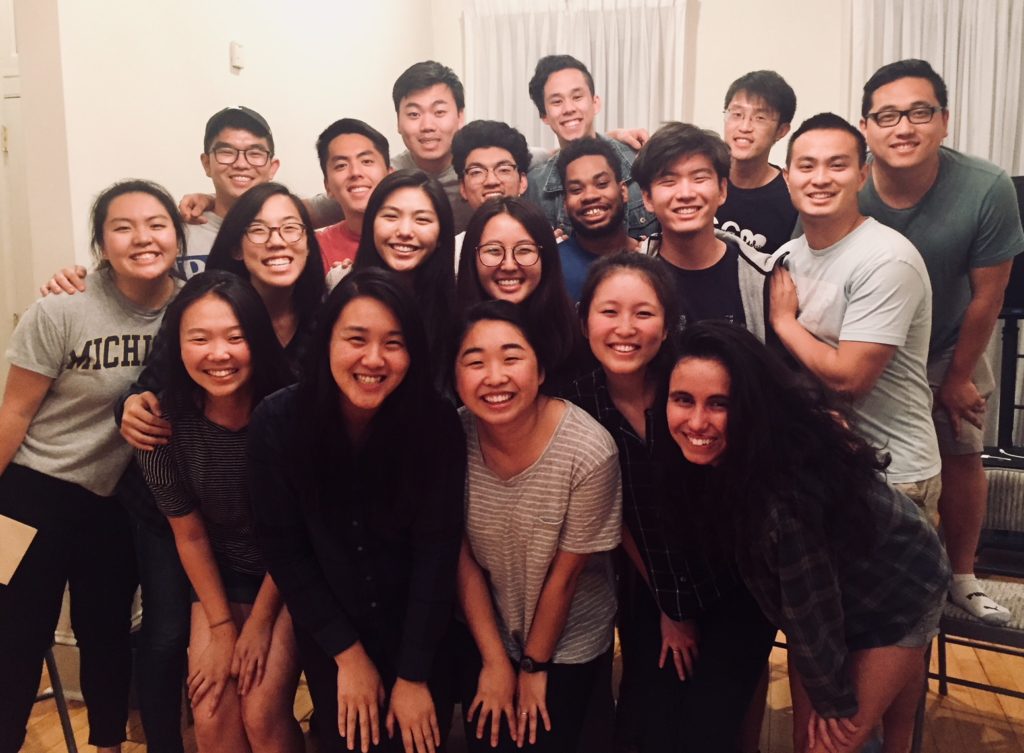 Click on their names below to find out how to support them through prayer and finances.
Note: All financial contributions towards interns are distributed to them and handled fiscally by their respective sending churches. 
COBAN, GUATEMALA
nathanael kim



sent by remnant Church in New York, nY.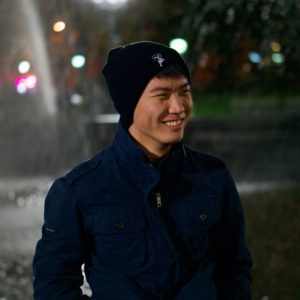 Nate is from New Jersey, and is unusually proud of this fact. He has a passion for A/V ministry and worship. He is commonly described as a Shiba Inu within Remnant and is affectionately called "Shiba Inu" by a couple close friends. His ideal day off consists of coffee and a book, with maybe a little rain. His spiritual goals are to continue to grow in prayer and spiritual giftings as he finishes his college years at NYU.
SAMUEL SIM



sent by REMNANT CHURCH IN NEW YORK, NY.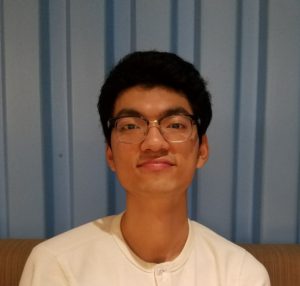 Sam was born and raised in Manhattan, so he is a complete city boy. He is a recent graduate of Hunter College, where he studied English and Theater. His career goal is to be a high school English Literature teacher in New York City. He has been part of Remnant Church for a little over 10 years now. In terms of hobbies and interests, his two favorites are basketball and acting. If he didn't feel led to become a teacher, he would have definitely loved to see what it would be like to pursue a career in acting.
---
OVER-THE-RHINE, CINCINNATI, OHIO
BRIANA HAGGERTY



sent by GRACE COVENANT CHURCH IN PHILADELPHIA, PA.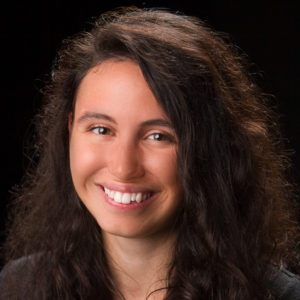 Briana graduated from the University of Pennsylvania in 2018 with a B.A. in Visual Studies and minor in Computer Science. She enjoys photography and anything that allows her to look at the world in new ways. She began to have a heart for inner-city and intercultural ministry in high school during which she participated for three years in The Hartford Project summer missions trip with her youth group. She is excited to see how God reveals more of his steadfastness, beauty, and mystery during her time in Over-the-Rhine, Ohio.
christopher pender



sent by journey church of atlanta IN atlanta, ga.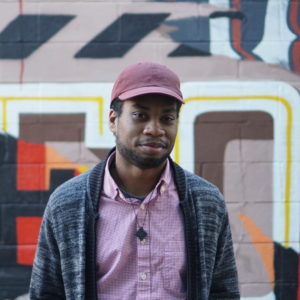 Chris, originally from Florida, has been in Atlanta with Journey Church of Atlanta since 2010 when he came to Emory for his undergraduate. He enjoys writing stories and poetry as well as engaging in other creative activities. Through serving at JCA and in local justice organizations, he has found a joy in God's constant presence in difficult circumstances and Christ's sufficiency. After going to OTR in 2016 for summer missions and experiencing the intimate power of God, Chris is returning for the 1-Year Internship to serve at OTR!
HANVIT OH



sent by KAIROS CHRISTIAN CHURCH IN SAN DIEGO, CA.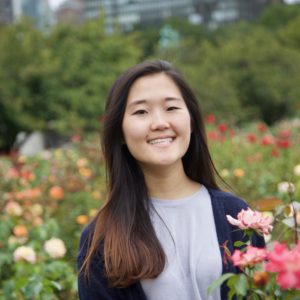 Hanvit was born in South Korea and moved to Minnesota in 8th grade, where she found herself a home in the cold midwest. It wasn't until she came to Kairos Christian Church as a freshman where her faith became her own and not of her parents. Since then, God has helped her understand our Father's heart for her and the world. Through multiple mission trips to Cincinnati, her heart for local missions within the U.S. grew stronger. She will graduate from UC San Diego, with a degree in Global Public Health. She enjoys cooking, hosting events, and fellowshipping.
SARAH KIM



sent by church of southland IN anaheim, ca.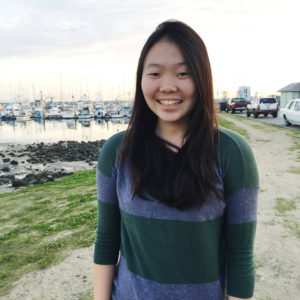 Sarah studied Christian Ministries at Biola University. She has served in children's ministry and built a passion for children. She chose to go on one-year to learn more of how ministry is run, to be able to see how God is working in other parts of the world, and because of a calling since 2014 to go on long-term missions. In her free time, she likes to take photos and have long conversations with family and friends.
---
DURHAM, NORTH CAROLINA
aNNA CHUNG



sent by CHURCH OF SOUTHLAND IN ANAHEIM, CA.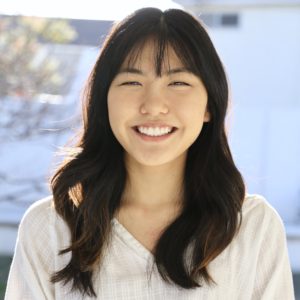 Anna grew up in Washington state before attending Chapman University for her B.S. in Business Administration. While deciding her post-graduation plans, she felt God calling her to submit one year to take part in missional work. In her obedience to God's calling in her life, she hopes to make His name known and desires to truly know the heart of God for His people. Anna enjoys being in nature, exploring cities, and being active.
---
EAST ASIA
"ca"



sent by Tapestry LA Church in Los angeles, ca.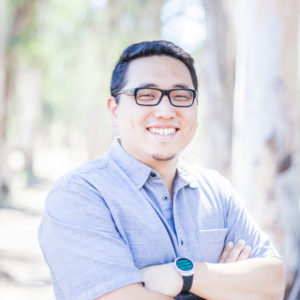 C was born and raised in Los Angeles. He grew up wanting to be an engineer but ended up working as a freelance videographer once he found a passion for storytelling. C enjoys playing sports and being in nature. He has served God in various capacities since high school. After his short missions trip to Indonesia and Singapore in 2017, he felt God calling Him to experience a year abroad serving Him completely.
"bZ"



sent by JOURNEY COMMUNITY CHURCH in DURHAM, NC.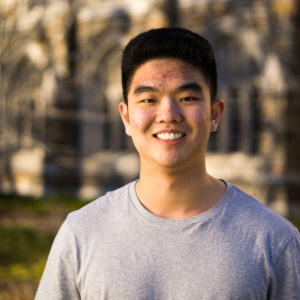 B is graduating from the University of North Carolina at Chapel Hill in the spring of 2018. He is studied Biology and Public Policy and plans to pursue a future career in medicine. After a short term mission trip to OTR following his freshman year in college, the Lord convicted B to dedicate a year of his life to God's mission. B hopes that in this year he will be able to experience what God and His church are doing around the world and to develop a greater vision for God's Kingdom.
"NC"
sent by remnant westside church in new york city, ny.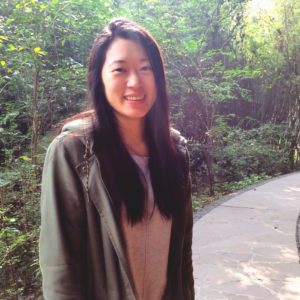 N was born and raised in New York. She enjoys many different creative expressions such as dancing or painting spontaneously! One of her favorite things in life is learning, not only about her Creator but also about Him in his created things such as Time and Space Continuum in quantum physics. She has a collection of books and hopes to open up her own library one day. She believes that being on the mission field in her hometown, and also in other nations really opens her heart to know more of her Heavenly Father in the people, in their culture, in the city, in the mountains, the air, and even in the waters. His beauty is seen throughout the whole world.
PETER KHAW



sent by SYMPHONY CHURCH IN BOSTON, MA.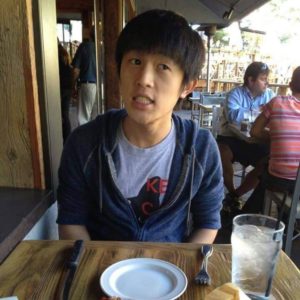 Peter, a native of San Diego, was called to Boston for college where he studied physiology. He learned how to survive winter in the Northeast and some things in school every now and then, but most importantly, he learned his need to rely on the grace of God. He realized that it was indeed the grace of God that called him to Boston, and continues to call him onwards. As he meanders along with God through life, he takes joy in cooking (eating), playing table tennis, and listening to music.
TIM WONG



sent by SYMPHONY CHURCH IN BOSTON, MA.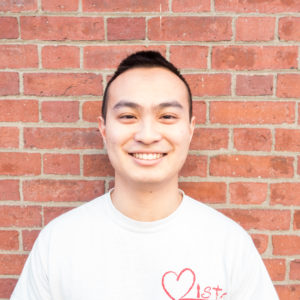 Tim is a computer engineering student at Northeastern University from LA. In his free time, Tim enjoys traveling the world, playing sports and instruments, going to Costco, and spending quality time with friends. Tim came to know the Lord at a young age, and grew closer to Him in college where he experienced God's love through his church community and His relentless pursuit for him. He also wants other people around the world to be able to encounter God and experience His love.
"aY"



sent by CHURCH OF SOUTHLAND IN ANAHEIM, CA.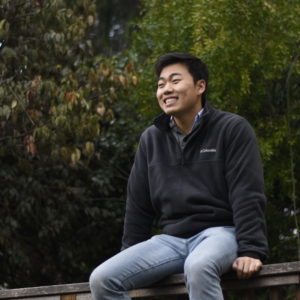 AY is a graduate from UC Irvine with degrees in Economics and Political Science. During his college years, A was blessed to be able to serve as the Youth Worship Leader and is currently serving as the College Worship Leader at the Church of Southland. In 2016, Andrew felt the call to go on a 1-year internship while on a short-term mission trip in East Asia. A, following this call, will be serving as a 1- year intern in East Asia for the 2018-2019 year and hopes to spend the year serving the local church and exploring his passions such as campus ministry and worship.world to be able to encounter God and experience His love.
"CG"



sent by JOURNEY CHURCH OF ATLANTA IN DULUTH, GA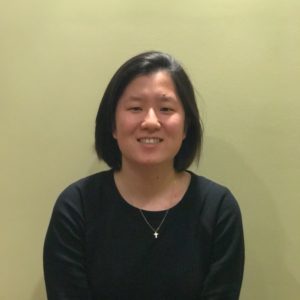 C came to know the Lord in January 2014 at JCA's congregational retreat. Since surrendering her life to Christ, she confidently declares the Lord saving her to be the greatest gift she will ever receive in her life. While at JCA, she has been blessed with the opportunities to serve in various capacities, in particular teaching the little ones at church. With a heart for evangelism and serving, she heeds God's prompting to go and minister to the lost in East Asia. She is from Duluth, GA. In her spare time, she enjoys cooking, baking, reading, and writing.
---
SINGAPORE
JEANNIE WOOH



sent by SYMPHONY CHURCH IN BOSTON, MA.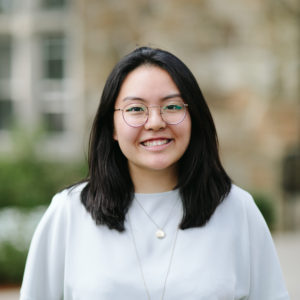 Jeannie Wooh is from Boston, MA and has spent the last year as a 1-year intern at Grace Covenant Church Singapore! Prior, she graduated from Gordon College, a Christian liberal arts college, with a degree in Music (Piano) and Psychology. She is currently pursuing her Masters in Christian Ministry from East Asia School of Theology while serving as staff for GCC. Jeannie loves serving the Lord because she can partake and witness His mighty works of transforming lives! She is excited to serve and grow through, catching God's heart for all nations. She also loves emojis, trying new foods in Singapore, and creating music with friends.
ESTELLE KIM



sent by CHURCH OF SOUTHLAND IN ANAHEIM, CA.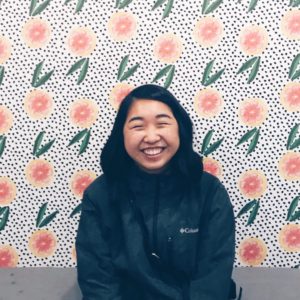 Estelle was born and raised in the great state of Washington. She came to Southern California to attend Biola University and pursue a BA in Elementary Education. Being a true Northwest native, she enjoys the rain, being outdoors, and drinking good coffee. Throughout her time at Biola and Southland, the Lord stirred up a passion in her to see and take part in His redemptive work in the cities and to the nations. Her utmost desire is to seek Him above all else, and bring glory to His name in all she does.
GLORIA NAM



sent by JOURNEY CHURCH OF ATLANTA IN ATLANTA, GA.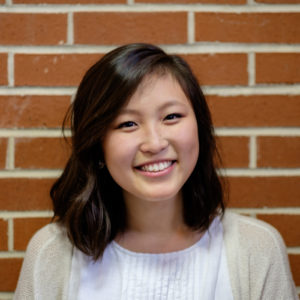 Gloria, who is originally from North Carolina, recently graduated from Emory University with a BA in Sociology. She attends Journey Church of Atlanta and enjoys serving because she can be a witness to how God heals broken people's lives. Gloria loves eating (esp Chick-Fil-A), exploring new places, photography, drawing, and working with children. She decided to be a one-year intern because she has been blessed by God's love and wants to serve others, so they can be blessed by God's love too!
ELLEN KIM



sent by GRACE COVENANT CHURCH IN PHILADELPHIA, PA.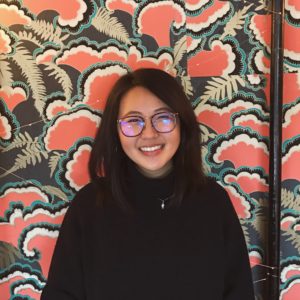 Ellen grew up in Oklahoma City and then moved to Philadelphia to study at the University of Pennsylvania. She studied nursing and is passionate about Women's Health. She enjoys a good cup of coffee, journaling, people watching, photography, singing, and holding babies. Ellen had previously gone on 2 summer mission trips with her church which impacted her life significantly. With college coming to an end, she began praying, "God, what's next?" She felt the Lord placing 1-year missions on her heart and continued praying… and now she's is going!
Crystal kim
sent by journey church of atlanta IN atlanta, ga.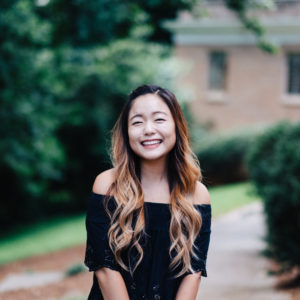 Crystal Kim was born and raised in Augusta, Georgia and moved to Atlanta, Georgia to attend Georgia State University where she majored in Marketing. She enjoys exploring new places, looking at pretty things in nature, bothering her roommates, eating home-cooked meals, and drinking boba. Her favorite thing about serving God is seeing those around her smile and experience the Father's love for them. She chose to go on 1-year because she loves God, loves serving His people, and was available.
---
TAIPEI, TAIWAN
jamison bigham



sent by Symphony church IN boston, ma.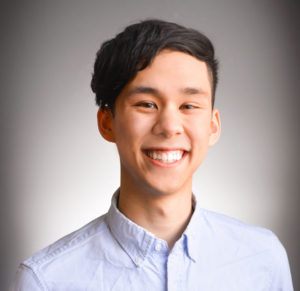 Jamison grew up in Westford, MA before moving to Boston to study Business at Northeastern University. He first experienced God's love in high school and desires for others to experience His love as well. Jamison enjoys dancing, watching movies, playing basketball and making lame jokes. As a part of the church planting team in Taipei, he hopes to serve the Lord in any way he can by  building His Kingdom in Taiwan.
max lim



sent by Symphony church IN boston, ma.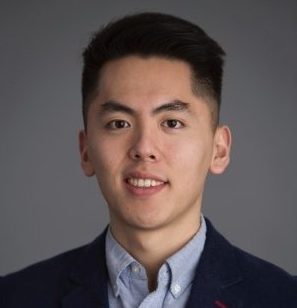 Max is originally from Stockton, CA but he moved to Boston to attend Boston University and graduated in 2016 with a B.S. in mechanical engineering. After graduating, he worked as an IT consultant for 1.5 years and soon felt a call to commit 1 year of his life to missions after attending AMI Revolution. Max wants to take this next year to serve in whatever capacity necessary, but also has a personal goal to grow in deeper intimacy with Jesus. Max loves Jesus, music, and basketball in that order.